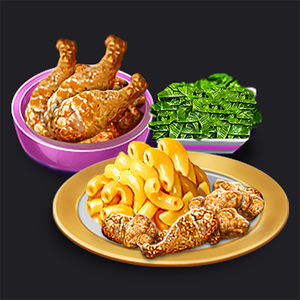 Unlimited Chef Hats //with chef hats you can buy missing coins when upgrading
Unlimited Lives
*Don't use chef hats for purchase boosters from the shop, it's connected to the server
Enable unknown sources and install the apk.
Virtual Families: Cook Off
Prepare delicious meals for your customers this time with your virtual family. Offer different foods like pizza, burgers, sushi and cakes by opening a food stall in the backyard of your home. Offer a wide variety of food on your menu, from breakfast to dinner. Many themes and hundreds of levels are waiting for us in the game.
Features
-Root: No Need
-License: Free
Whats New
New! Introducing the VIP Chef Pass! Test your culinary skills with the VIP Chef Pass and unlock three exclusive food themes, bonus chef hats, precious boosts, and unique items for your Mansion!
Images